Vacabala Records, established in 1993, is one of the longest running dance music record labels in the world.
Our very own CJ aka BKLYN SLICE has
remixed over 600 songs
.
"I've been listening to your music since Summer 2002 and still to this day listen almost every day, at least five days a week. I listen to your music at the gym when I work out. My favorites are definitely Make Love to Analog (favorite!!), Ascension, Techno World, Gothic, Obsession, and Planet Rave. Keep up the AWESOME work!" -fanmail

All LOVE DELUXE Volumes: Click the covers above to get your copies today!
CJ aka BKLYN SLICE
Producer / DJ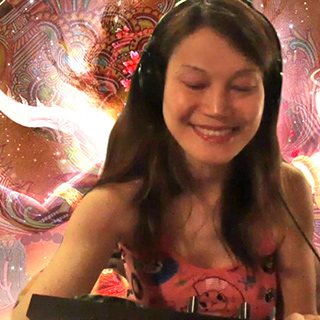 Born and raised in Brooklyn, New York, CJ has MTV credits and is the resident DJ every Friday night at SONIC BOOM, a Philadelphia-based online party that runs from 10pm-3am EDT (Zoom code
939 0090 5019
).
PURE ENERGY PROMOTIONS
PAST / PRESENT ARTISTS
From the late 1990s to early 2000s, the following 25 producers/DJs were collectively one of the largest and most successful electronic music groups on the planet. Several of its members went on to make names for themselves in the music industry.
Aerodrome
Criostoir's Dimension
Darren Flinders
Daydream
Dee Kaph
Digital Ocean
DJ Catatonic
DJ Find
DJ Light
DJ M-CAS
DJ NRG
Earhythmic Tribe
Fourteen Hertz
Gorgeous Girl
main event musik
Mix Master U-Haul
Phybar Optek
Project 19
Project Mayhem
Purple Dreams
Riontron
Robert Phoenix
Sonic Theory
Vextrogen
Xerjester
JORGE MORENO
Producer / DJ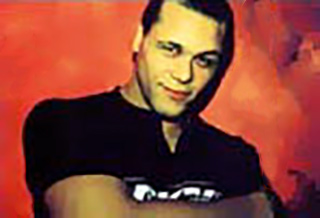 Jorge Moreno has held DJ residencies in New York, Philadelphia, and Germany. He was an active member of For the Record and has co-produced remixes with some of the top dance music producers, including CJ aka BKLYN SLICE.
FACTS
Vacabala Records has produced over 750 dance songs and remixes with albums and EPs pressed on vinyl and CD for three record labels. Our 1996 mashup of Madonna and Gloria Estefan is regarded as the first multi-ethnic, cross-genre mashup in history. Our 1998 remix of Brandy's "Almost Doesn't Count" takes the R&B hit to the dancefloor. Our 2020 quarantine remix of Kim Petras' "Malibu" is the world's first club remix of Kim's hit song.
Gorgeous Girl's music is on 4 MTV shows and played in 27 countries.
CJ aka BKLYN SLICE has remixed over 550 songs in 12 months making her the most productive female remixer in the world (Guiness World Records, Most Remixes in One Year (pending)). She credits Masters at Work and Frankie Knuckles for her uptempo dance club style.
REMIXING & MASTERING
We've provided mastering services for Carter Burnett, Mirror Sound, M.I.S.S., Al Blackwell, Lou Tubman, and others.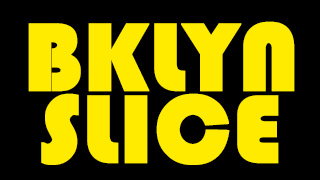 Attention artists and bands: Please contact us if you'd like CJ aka BKLYN SLICE to remix one of your songs. Quick turn-around and radio-ready sound!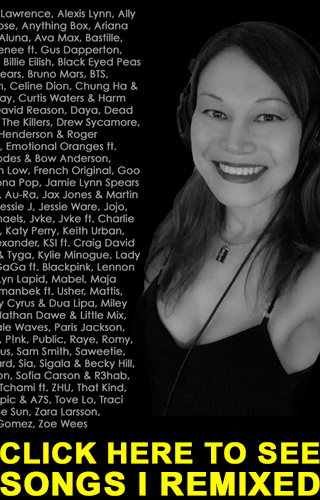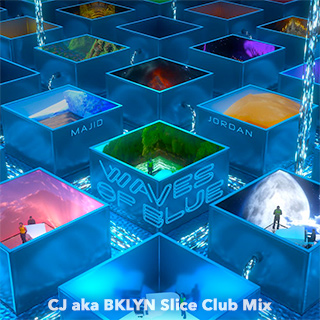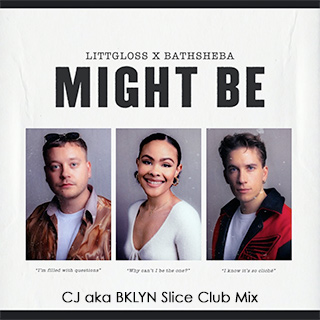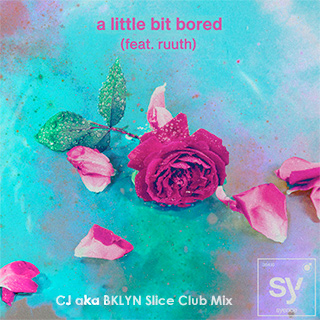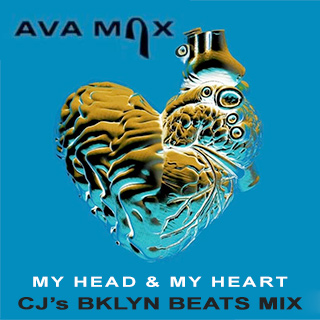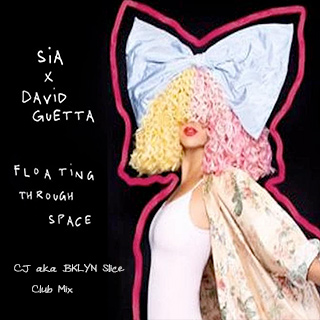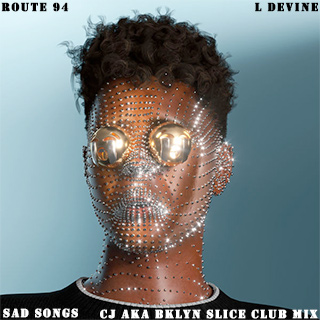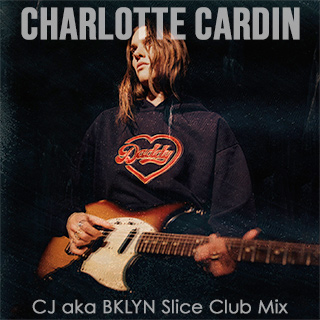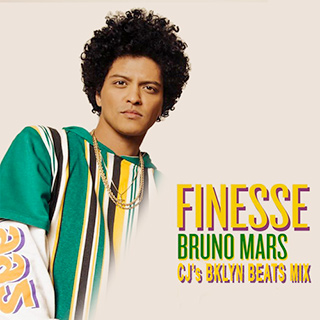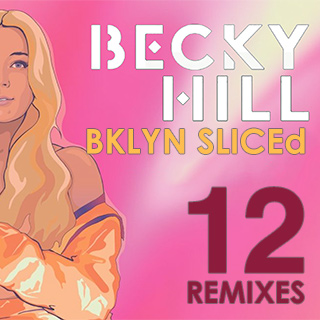 DISCOGRAPHY
Brandy - Almost Doesn't Count (Vacabala Club Mix)
Clare Din - E-Sensation EP (4 songs)
Clare Din - Tekno EP (4 songs)
Clare Din - The Lightly EP (5 songs)
Clare Din - The Dream, Lounge Lizard, The Queen, Feel So Happy, Feel More Happy, Feel So Sexy, That Funky Sound f. Brooklyn Boy
DaddyLysol - Back Up Bitch, Live a Little (CJ's Bklyn Beats Mixes)
Gorgeous Girl - Wild Ride (59 songs)
Hall & Oates - Out of Touch (CJ x Oscar Salguero Mix)
Jorge Johnson & Clare Din - Laugh Track, Space Train, Oomph
Kim Petras - Malibu (CJ's Jellybean Mix, CJ's House Bunny Remixes)
MISS & Clare Din - Spit, White Remix
Screaming Tribesmen - Gimme What U Want (12 songs)
Talisman & John Wicks - The Fresh Connection (12 songs)
Traci Lords - Control (Screaming Tribesmen S&M Mix)
UDM & John Wicks - Tekno EP (4 songs)
Abrina - Boat
Alanis Morissette - You Oughta Know
Allie X - Casanova
Aluna - Envious
Ariana Grande - Thank U Next
Big Sean - Harder Than My Demons
Bonnie x Clyde - Love is Killing Me,
Daya - Insomnia
Daya - Left Me Yet
Icona Pop - Feels In My Body
Jess Glynne - Thursday
Jessie J - Domino
JoJo - Man
Kim Petras - Malibu
Melanie C - Blame It On Me
Raye - Natalie Don't
Seal - Killer 2020
Sofi Tukker - Feeling Good
Toni Braxton - Dance
Tove Lo - She Knows
Vassy - Trouble
Bebe Rexha - Last Hurrah
Beyoncé - Find Your Way Back
Britney Spears - Work Bitch
Camila Cabello - Cry For Me
Charli XCX - Focus
DJ Daddy Lysol - Back Up Bitch
Elle Fanning - Dancing On My Own
Hailee Steinfeld - I Love You's
Jason Derulo - Take You Dancing
Karen Harding - Undo My Heart
Katy Perry - Teary Eyes
Lady Gaga - Free Woman
Lindsay Lohan - Back to Me
Luke & Steve & Brandy - I Could Be Wrong
Mabel - Boyfriend
Miley Cyrus - Midnight Sky
Olivia Holt - Generous
Saweetie - Tap In
Selena Gomez - Souvenir
Sheppard - Catalina
Taylor Swift - You Need to Calm Down
Angie Rose - Like Gold
Ava Max - Kings & Queens
Bastille - Survivin'
Bathsheba - Lost Your Mind
Clairo - Sofia
Curtis Waters & Harm Franklin - Stunnin
Dead or Alive - Baby Don't Say Goodbye
Julia Michaels - Lie Like This
Jvke - Upside Down
Kylie Minogue - Say Something
Lady Gaga - Enigma
Lennon Stella & Charlie Puth - Summer Feelings
Marshmello & Halsey - Be Kind
Melanie C - In and Out of Love
Montana Tucker - Sunday Funday
Phantoms - Want to Know
Sam Bird & Papa Zeus - Run to You
Sam Smith - Diamonds
Sigala ft. Becky Hill - Wish You Well
Topic & A7S ft. Lil Baby - Why Do You Lie To Me?
Zara Larsson - Love Me Land
Becky Hill - Space
BTS - Dynamite
Celine Dion - Flying On My Own
Charlotte Cardin - Passive Aggressive
Clean Bandit & Mabel - Tick Tock
Drew Sycamore - I Wanna Be Dancing
Ella Henderson & Roger Sanchez - Dream On Me
Ellie Goulding - Love Me Like You Do
Katerina Themis - Just Another Guy
Katy Perry - Champagne Problems
Katy Perry - Daisies
Katy Perry - Never Really Over
Lady Gaga - 911
Lady Gaga - Fun Tonight
Lady Gaga - Plastic Doll
Olivia Rox - Shooting Star
Romy - Lifetime
Royal Blood - Trouble's Coming
Selena Gomez - Look At Her Now
Zedd ft. Jasmine Thompson - Funny
Zoe Wees - Control
Ally Brooke x Afrojack - What Are We Waiting For?
Billie Eilish - My Future
Coldplay - A Sky Full of Stars
Ellie Goulding - Goodness Gracious
Emotional Oranges ft. Channel Tres - All That
Florence + The Machine - Spectrum
Freefall ft. Savannah Low - Ms. Behave
Icona Pop & Sofi Tucker - Spa
Katy Perry - Birthday
Katy Perry - Small Talk
Kita Alexander - Can't Help Myself
KSI ft. Craig David & Digital Farm Animals - Really Love
Lady Gaga - Alice
Lady Gaga - Babylon
Lady Gaga - The Cure
Melanie C ft. Sink the Pink - High Heels
Mya - Down
SVEA - Never Call Me Again
P!nk - Today's The Day
P!nk - What About Us
Zedd ft. Selena Gomez - I Want You to Know
Alesso ft. Charlotte Lawrence - The End
Alexis Lynn - Ghosts
Ariana Grande - Love Language
Benny Benassi & Jeremih - Lovelife
Don Diablo & The Killers - Mr. Brightside
Faustix - What If
Jamie Lynn Spears & Chantel Jeffries - Follow Me
John K - Happiness
Jvke ft. Charlie Puth - Upside Down
Kygo & Zara Larsson & Tyga - Like It Is
Kylie Minogue - I Love It
Lyn Lapid - Producer Man
Maja Kristina - Imma Show U
Marshmello & Imanbek ft. Usher - Too Much
Miley Cyrus & Stevie Nicks - Edge of Midnight
Olivia Holt & R3HAB - Love U Again
Raye - Love Of Your Life
Sofia Carson - Guess I'm A Liar
Sofia Valdes - Handful of Water
That Kind - Dreams
Zara Larsson - Lush Life
Ariana Grande ft. Doja Cat - Motive
Ava Max - My Head & My Heart
Benee ft. Gus Dapperton - Supalonely
Bruno Mars - Finesse
Dua Lipa - Hallucinate
Dua Lipa ft. Angele - Fever
Goo Goo Dolls - Fearless
Jax Jones & Martin Solveig & RAYE - Tequila
Jeremy Loops - Til I Found You
Jonas Blue & Paloma Faith - Mistakes
Kian - Sunbeam
Lady Gaga - Stupid Love
Lady Gaga & Ariana Grande - Rain On Me
Lady Gaga ft. Blackpink - Sour Candy
Melanie C - Overload
Paris Jackson - Let Down
Salem Ilese - Mad At Disney
Tchami ft. ZHU - All On Me
The Killers - The Man
The Pussycat Dolls - React
Wiz Khalifa ft. Empire of the Sun - The Thrill
Benee - Glitter
Benee - Snail
Black Eyed Peas ft. Shakira - Girl Like Me
Chung Ha & R3HAB Dream of You
David Bisbal ft. Carrie Underwood - Tears of Gold
French Original - History
Gwen Stefani - Let Me Reintroduce Myself
Keith Urban - Gemini
Miley Cyrus - Mother's Daughter
Miley Cyrus - Slide Away
Miley Cyrus - Younger Now
Miley Cyrus & Dua Lipa - Prisoner
Nathan Dawe & Little Mix - No Time For Tears
Pale Waves - Change
Public - Honey In The Summer
Public - Splash
Shawn Mendes - Teach Me How To Love
Sia - Together
Tate McRae - You Broke Me First
Usher - Numb
Zara Larsson - All The Time
Amy Macdonald - Fire
Anything Box, Living in - Oblivion
Diplo & Sonny Fodera - Turn Back Time
Eli Rose - Alibi
Felix Jaehn & Cheat Codes & Bow Anderson - I Just Wanna
Gwen Stefani - Baby Don't Lie
Jax Jones ft. Au-Ra - I Miss U
Jessie Ware - What's Your Pleasure
Karmin - Brokenhearted
Katy Perry - Not The End Of The World
Kem ft. Toni Braxton - Live Out Your Love
Kim Petras - I Don't Want It At All
Kylie Minogue - Magic
Loona - Star
Mattis - Don't Lose Hope
Meghan Trainor - Better When I'm Dancin'
Sheppard - Learning To Fly
Sigala & James Arthur - Lasting Lover
Sofia Carson & R3hab - I Luv U
Topic ft. A7S - Breaking Me
Christine and the Queens ft. Dam-Funk- Girlfriend
Clare Din - Feel So Good 2021
Drove & Dillon Francis - Places
Eli Brown - Killer
Gwen Stefani - Make Me Like You
Hot Chip ft. Jarvis Cocker - Straight to the Morning
Illiterate Light ft. Devon Gilfillian - Freedom
Justin Bieber - Anyone
Keith Urban - Soul Food
Kylie Minogue - Real Groove
Lady GaGa - Perfect llusion
Laurent Schark & Darren Ellison - Killer
London Grammar - Lose Your Head
Mark Ronson ft. Bruno Mars - Uptown Funk
Meghan Trainor - Badass Woman
Meghan Trainor - Evil Twin
Meghan Trainor - Hurt Me
Melanie C - Into You
Ofenbach ft. Lagique - Wasted Love
Olivia Holt - Talk Me Out of It
Sheppard - Solid Gold
ATB & Topic & A7S - Your Love (9 PM)
Black Coffee & Diplo ft. Elderbrook - Never Gonna Forget
Black Saint - Bae Bae Bae
Brooke Candy ft. Sia - Living Out Loud
Brynn Elliott - Tell Me I'm Pretty
Clean Bandit ft. Iann Dior - Higher
EBEN - It's Not You It's Me
Elderbrook & Andhim - How Many Times
Elenoir - Nightride
Jordan McGraw - Her
Kaskade - Find Love
La Lana - So Messed Up
LittGloss ft. Bathsheba - Might Be
Meghan Trainor - Let You Be Right
Moodshift - What About My Love
OMI & Studio Killers - Party Like It's Your Birthday
PrettyMuch - Stars
Sofia Carson - Hold On To Me
Steps - To The Beat Of My Heart
The Cure - Lullaby
Zoe Wees - Girls Like Us
Cathy Dennis - Just Another Dream
Charli XCX - Boom Clap
Charlotte Cardin - Daddy
Daya - Bad Girl
Galantis ft. Sofia Carson - San Francisco
Griff - Black Hole
Hugel & Dawty Music ft. Preston Harris - Come Get Me
Jess Glynne - Hold My Hand
Jess Glynne - Thursday (CJ x Colin Jay & Ryan)
John De Sohn & Andrelli & Rasmus Hagen - Wasted Love
Jonas Blue ft. AWA - Something Stupid
Lee Wells - Step Back
Liz Phair - Extraordinary
Mark Ronson ft. Miley Cyrus - Nothing Breaks Like A Heart
Nova Miller - Mi Amor
Route 94 & L Devine - Sad Songs
SG Lewis ft. Nile Rodgers - One More
Sia & David Guetta - Floating Through Space
Simon Pagliari - The Satisfaction & Passion for Love
Tove Lo - Talking Body
XIE - Fancy
Ariana Grande,Test Drive
Ariana Grande - Worst Behavior
Bad Bunny ft. Rosalia - La Noche De Anoche
Becky Hill - Changing
Becky Hill ft. Shift K3Y - Better Off Without You
Bruno Martin & Becky Hill & Magnificence - Wake Up With You
Budjerah - Higher
Conan Gray - Overdrive
Kacey Musgraves - High Horse
Kito ft. Channel Tres & VanJess - Recap
L.L.A.M.A. ft. Carmen Deleon & Ne-Yo - Shake
Michelle - FYO 'Find Your Own'
Missy Elliott ft. Pharrell Williams - WTF (Where They From)
MK & Jonas Blue & Becky Hill - Back & Forth
Punctual & Nabiha - The Step
Purple Disco Machine & Sophie And The Giants - Hypnotized
Rita Ora & David Guetta & Imanbek ft. Gunna - Big
Robin Schulz & Kiddo - All We Got
Sachi - Take Me Back
The Weeknd - I Can't Feel My Face
U.S. Girls - 4 American Dollars
88Rising & Atarashii Gakko! & Warren Hue - Freaks
Anabel Englund & MK - Underwater
Bebe Rexha - Sacrifice
Becky Hill & Sigala - Heaven On My Mind
Bill Medley & Jennifer Warnes - (I've Had) The Time Of My Life
David Guetta ft. Sia - Titanium
Dua Lipa - That Kind Of Woman
Fletcher - Forever
GiGi Vega - Watchu Tryna D
Gryffin & Two Feet - I Want Love
Hvme - Goosebumps
January Jane - Versions Of You
Jennifer Hudson - Ain't No Mountain High Enough
Joel Corry & MNEK - Head & Heart
M People - Moving On Up
Matoma ft. Becky Hill - False Alarm
Meduza ft. Becky Hill & Goodboys - Lose Control
Nick Jonas - This Is Heaven
Sheppard - M.I.A. 'Missing In Action'
Syence ft. Ruuth - A Little Bit Bored
Zara Larsson - Look What You've Done
Becky G & Burna Boy - Rotate
Cheat Codes ft. Lil Xxel - No Chill
Crooked Colours - No Sleep
D-Nice ft. Kent Jones & Ne-Yo - No Plans For Love
DJ Snake ft. Selena Gomez - Selfish Love
Elle King & Miranda Lambert - Drunk And I Don't Wanna Go Home
Em - Say What You Mean
Gwen Stefani - Slow Clap
Imagine Dragons - Follow You
James Newman - Embers
Jorja Smith - Addicted
KSI ft. Polo G & Yungblud - Patience
LU2VYK ft. Sarah De Warren - Believe
LunchMoney Lewis ft. Meghan Trainor - Ocean
Nick Jonas - Spaceman
Oliver Heldens ft. Becky Hill - Gecko (Overdrive)
Orla Gartland - More Like You
Shaed - Part Time Psycho
Shygirl - Tasty
Thoj ft. Otta - Cold Hearted
Virginia To Vegas & NOTD - Malibu
Addison Rae - Obsessed
Beabadoobee - Last Day On Earth
Becky Hill - Last Time
Dierks Bentley f. Elle King - Different For Girls
Emotional Oranges f. Biig Piig - Body & Soul
Jackson Wang - LMLY 'Leave Me Loving You'
Kim Petras - Heart To Break
Kylie Minogue - Into The Blue
Major Lazer f. Labrinth & Sia - Titans
Mi Casa - Chucks
MK & Becky Hill - Piece Of Me
Nicole Bus - You
Prep - Turn The Music Up
Rose - On The Ground
Senhit & Flo Rida - Adrenalina
Sigala f. Kylie Minogue - What You Waiting For
Sofia Carson - Fool's Gold
Stefanie Heinzmann - Colors
Stefanie Heinzmann - Would You Still Love Me
Studio Killers f. Kim Petras - Jenny
Tove Lo f. Kylie Minogue - Really Don't Like U
AJ Mitchell - Stop
Almost Monday - Live Forever
Britney Spears f. Iggy Azalea - Pretty Girls
Bryan Adams - Shine A Light
Calvin Harris f. Dua Lipa - One Kiss
Demi Lovato - Dancing With The Devil
Dua Lipa - Don't Start Now
Giorgio Moroder f. Britney Spears - Tom's Diner
Giorgio Moroder f. Kylie Minogue - Right Here, Right Now
Julia Michaels - All Your Exes
Kali Uchis - Telepatia
London Grammar - How Does It Feel
Madonna - Express Yourself
Madonna - Vogue
Majid Jordan - Waves Of Blue
Nemesis Rising - Number One In Heaven
Nervo f. Jake Shears, Kylie Minogue & Nile Rodgers - The Other Boys
Samantha James - Breathe You In
Rihanna - We Found Love
Taylor Swift - Mr. Perfectly Fine
Years & Years - Starstruck
Alec Benjamin - The Way You Felt
Baby Queen - Dover Beach
Charli XCX - Unlock It
Digital Farm Animals f. Harlee - Last Night
Discrete, Ouse, Dylan Fuentes & Kiesza - Drown In Me
Jessie Ware - Please
Jewelz & Sparks f. Tiscore - Round & Round
Jordan Suaste - Hookup Culture
Katy Perry - Cry About It Later
Kris Kross Amsterdam f. Conor Maynard & Shaggy - Early In The Morning
Louis The Child f. Arizona - So What
Mags - I Can't Get Over You
Parson James f. JoJo - Dirty Laundry
Prospa - Want Need Love
Regard, Troye Sivan & Tate McRae - You
Republica - Ready to Go
River Ocean ft. India - Love & Happiness
Sara Kays - Backseat Rider
Smashing Pumpkins - CYR
Tom Grennan - Little Bit Of Love
Yung Bae f. Upsahl - Woman On The Moon
Ava Max - Take You To Hell
Black Eyed Peas - I Gotta Feeling
David Guetta f. Rani - Get Together
Elephante - High Water
Gracie Abrams - Mess It Up
Inner City - Good Life
Jessica Simpson - A Public Affair
Jessica Simpson - You Spin Me Round
Katy Perry - Electric
Moodshift f. Johnny Sibilly - Hit It
No Rome, Charli XCX & The 1975 - Spinning
One Republic - Run
P!nk - All I Know So Far
Rozzi - I Can't Go To The Party
Showtek f. Theresa Rex - What Is Love
Skrillex, Starrah & Four Tet - Butterflies
TELYKast f. Loren Gray - Nobody To Love
Vinai & Ray Dalton - Melody
Watermat & TAI f. Becky Hill - All My Love
ZHU - Distant Lights
Animotion - Obsession
Book of Love - Boy
Book of Love - Boy Pop
Brandy - Starting Now
Claire Rosinkranz - Frankenstein
Dirty Vegas - Days Go By
Galantis & David Guetta f. Little Mix - Heartbreak Anthem
Georgia & David Jackson - Get Me Higher
Holly Humberstone - The Walls Are Way Too Thin
Jex - 2AM
Jonas Blue f. Theresa Rex - What I Like About You
Loren Gray f. Saweetie - Can't Do It
Marshmello f. Jonas Brothers - Leave Before You Love Me
Michael Jackson - Rock With You
Mike Posner f. Blackbear - Jealousy
Top Boy f. Specikinging - Vibration
Ultra Nate - Say Yeah
Vitamin C - Smile
WonHo f. Kiiara - Ain't About You
XIE - Miami
Zara Larsson - Right Here
Agnes - 24 Hours
Annie Lennox - Little Bird
Ava Max - Every Time I Cry
Charli XCX - Girls Night Out
Charli XCX f. Rita Ora - Doing It
Cher - Strong Enough
Dua Lipa - Love Again
Eurythmics - Love Is A Stranger
Gryffin f. Kyle Reynolds - Best Is Yet To Come
Jonas Blue f. Leon - Hear Me Say
Jubel - Dumb
Kelli-Leigh - Feelin' U
Loren Gray - My Story
MyBadd f. Olivia Holt - Party On A Weekday
Pabllo Vittar & Charli XCX - Flash Pose
Prince - When Doves Cry
R3Hab & THRDL!FE f. Olivia Holt - Wrong Move
Sigrid - Mirror
Timmy Trumpet f. Smash Mouth - Camelot
Tinie Tempah f. Zara Larsson - Girls Like
Zara Larsson - Ruin My Life
Alan Walker & Imanbek - Sweet Dreams
Annie Lennox - Walking On Broken Glass
Bananarama - Venus
Becky Hill & David Guetta - Remember
Cheat Codes - Mathematics
Cheat Codes f. Tinashe - Lean On Me
Dave Aude f. Olivia Newton-John & Chloe Lattanzi - You Have To Believe
H.E.R. - Inner City Blues (Make Me Wanna Holler)
Keys N Krates f. Bibi Bourelly - Take It Off
Laura Branigan - Self Control
Mabel - Let Them Know
Marcos Carnaval f. Olivia Cipolla - Push The Feeling On
Paul Woolford & Diplo - Looking For Me
Raye - Call On Me
Rudimental f. Norskov - Straight From The Heart
Sofia Carson - He Loves Me, But
Tom Misch f. Zak Abel - Beautiful Escape
Tones And I - Cloudy Day
Topic f. Bebe Rexha - Chain My Heart
Upsahl - Melatonin
Zara Larsson - Morning
Big Freedia - Judas
Cerena - See
Dillon Francis & Shift K3Y f. Marc E. Bassy - Love Me Better
Ed Sheeran - Bad Habits
Gotye - Somebody That I Used To Know
IFK & Jordan Shaw - Pray
Jaden Smith - Bye
James Hype f. Pia Mia - Good Luck
Jess Glynne - I'll Be There
Jess Glynne & Jax Jones - One Touch
Jonasu - My Love For You
Kaskade - Where Did You Go
Kesha - We R Who We R
Kylie Minogue - Marry The Night
Natiive - Running Circles
New Order - Bizarre Love Triangle
Paloma Faith - Monster
Sabrina Carpenter f. Jonas Blue - Alien
Tornado Club - Something Was Missing
TSHA f. Trio Da Kali - Demba
Years & Years - The Edge Of Glory
Akon, Matoma - Stick Around
Ally Brooke, Matoma - Higher
Aurora - Cure For Me
CHVRCHES - Good Girls
Coldplay - Viva La Vida
Erasure - A Little Respect
Erasure - Stop!
Eurythmics - Here Comes The Rain Again
Hades, Nexeri - Third Degree
Jason Derulo, JLo - Try Me
Kero Kero Bonito - Trampoline
Leat'eq, Peach PRC - Tokyo (Bubblegum)
LIZ - Pandemonium
Maroon 5 - Lost
Matoma, Enrique Iglesias, Konshens - I Don't Dance
Matoma, The Vamps - Staying Up
Robin Shultz, Alle Fareben, Israel Kamakawiwo'ole - Somewhere Over The Rainbow
Swedish House Mafia - It Gets Better
Tate McRae, Khalid - Working
Too Many Zooz, KDA f. Jess Glynne - So Ready
TxT aka Tomorrow x Together - Magic
Anne-Marie f. Little Mix - Kiss My (Uh Oh)
Bleachers - Don't Take The Money
Bleachers - Stop Making This Hurt
Bruno Martini - Ghost
Camila Cabello - Don't Go Yet
Carla Rae Jepsen - Call Me Maybe
Cheat Codes f. Bryn Christopher & Little Big Town - Never Love You Again
David Guetta, MistaJam & John Newman - If You Really Love Me (How Will I Know)
Dua Lipa - Can They Hear Us
EBTG - Five Fathoms
Harold Faltermeyer - Axel F
ILY - Holiday
ILY - Neurotic
Jerome Price f. Shaylen - Disturbia
Kero Kero Bonito - Well Rested
Khalid - New Normal
Kungs - Never Going Home
Lastlings - Visions
Max - Lights Down Low
Reel 2 Real f. The Mad Stuntman - I Like To Move It
Sigala f. Rita Ora - You For Me
Alabama 3 - Woke Up This Morning
Ayokay - Better With You
Billie Eilish - Oxytocin
Clean Bandit & Topic f. Wes Nelson - Drive
Cyn - Kiss Me (From He's All That)
Debbie Gibson - One Step Closer
Destiny Rogers f. Micah Powell - What I Like
Diana Ross - Thank You
Dixie f. Rubi Rose - Psycho
Gorgon City f. Jem Cooke - Dreams
Gryffin f. Kyle Reynolds - Best Is Yet To Come
Iggy Azalea f. Sophia Scott - Sex On The Beach
India Shawn - Don't Play With My Heart
Kygo f. Zoe Wees - Love Me Now
PNAU f. Dua Lipa & Elton John - Cold Heart
PNAU f. Ollie Gabriel - All Of Us
R3hab f. JP Cooper & Sigala - Runaway
Shane Codd f. Charlotte Haining - Always On My Mind
Swedish House Mafia f. 070 Shake & Ty Dolla $ign - Lifetime
The Weeknd - Take My Breath
Tiesto f. Karol G - Don't Be Shy
/* column1a */
/* column1-body */
>>> 69 pick hits over 39 weeks <<<
01-09-2022 to 01-15-2022
Lany - Ex I Never Had (CJ aka BKLYN Slice Club Mix)
Swedish House Mafia f. The Weeknd - Moth To A Flame (CJ aka BKLYN Slice Club Mix)
12-26-2021 to 12-31-2021
Laura Branigan - Self Control 2021 (CJ aka BKLYN Slice Club Mix)
12-12-2021 to 12-18-2021
Kim Petras - Coconuts (CJ aka BKLYN Slice Club Mix)
12-05-2021 to 12-11-2021
Em - Say What You Mean (CJ aka BKLYN Slice Club Mix)
Moodshift f. Johnny Sibilly - Hit It (CJ aka BKLYN Slice Club Mix)
11-28-2021 to 12-04-2021
Majid Jordan - Summer Rain (CJ aka BKLYN Slice Club Mix)
11-14-2021 to 11-20-2021
Coldplay f. BTS - My Universe (CJ aka BKLYN Slice Club Mix)
09-26-2021 to 10-02-2021
Charli XCX - Good Ones (CJ aka BKLYN Slice Club Mix)
09-19-2021 to 09-25-2021
Kim Petras - Future Starts Now (CJ aka BKLYN Slice Club Mix)
09-12-2021 to 09-18-2021
Bee Gees - More Than A Woman 2021 (CJ aka BKLYN Slice Club Mix)
08-22-2021 to 08-28-2021
Gracie Abrams - Mess It Up (CJ aka BKLYN Slice Club Mix)
Jorja Smith - Addicted (CJ aka BKLYN Slice Club Mix)
08-15-2021 to 08-21-2021
Ayokay - Better With You (CJ aka BKLYN Slice Club Mix)
Rose - On The Ground (CJ aka BKLYN Slice Club Mix)
08-01-2021 to 08-07-2021
Swedish House Mafia - It Gets Better (CJ aka BKLYN Slice Club Mix)
07-25-2021 to 07-31-2021
Aurora - Cure For Me (CJ aka BKLYN Slice Club Mix)
07-18-2021 to 07-24-2021
Bruno Martini, Becky Hill & Magnificence - Wake Up With You (CJ aka BKLYN Slice Club Mix)
Jaden Smith - Bye (CJ aka BKLYN Slice Club Mix)
06-27-2021 to 07-03-2021
Bananarama - Venus 2021 (CJ aka BKLYN Slice Club Mix)
Cher - Strong Enough 2021 (CJ aka BKLYN Slice Club Mix)
Topic f. Bebe Rexha - Chain My Heart (CJ aka BKLYN Slice Club Mix)
06-20-2021 to 06-26-2021
Sachi - Take Me Back (CJ aka BKLYN Slice Club Mix)
06-06-2021 to 06-12-2021
Skrillex, Starrah & Four Tet - Butterflies (CJ aka BKLYN Slice Club Mix)
05-30-2021 to 06-05-2021
Animotion - Obsession 2021 (CJ aka BKLYN Slice Club Mix)
Nick Jonas - Spaceman (CJ aka BKLYN Slice Club Mix)
05-23-2021 to 05-29-2021
Inner City - Good Life 2021 (CJ aka BKLYN Slice Club Mix)
Jonas Blue f. AWA - Something Stupid (CJ aka BKLYN Slice Club Mix)
Justin Bieber - Anyone (CJ aka BKLYN Slice Club Mix)
Rita Ora, David Guetta & Imanbek f. Gunna - Big (CJ aka BKLYN Slice Club Mix)
05-16-2021 to 05-22-2021
Dua Lipa - Don't Start Now 2021 (CJ aka BKLYN Slice Club Mix)
River Ocean f. India - Love & Happiness 2021 (CJ aka BKLYN Slice Club Mix)
05-09-2021 to 05-15-2021
Almost Monday - Live Forever (CJ aka BKLYN Slice Club Mix)
Sofia Carson - Fool's Gold (CJ aka BKLYN Slice Club Mix)
Taylor Swift - Mr. Perfectly Fine (CJ aka BKLYN Slice Club Mix)
04-25-2021 to 05-01-2021
Julia Michaels - All Your Exes (CJ aka BKLYN Slice Club Mix)
Majid Jordan - Waves Of Blue (CJ aka BKLYN Slice Club Mix)
04-18-2021 to 04-24-2021
Major Lazer f. Labrinth & Sia - Titans (CJ aka BKLYN Slice Club Mix)
04-11-2021 to 04-17-2021
Beabadoobee - Last Day On Earth (CJ aka BKLYN Slice Club Mix)
Zoe Wees - Girls Like Us (CJ aka BKLYN Slice Club Mix)
04-04-2021 to 04-10-2021
Dua Lipa - That Kind of Woman (CJ aka BKLYN Slice Club Mix)
Virginia To Vegas & NOTD - Malibu (CJ aka BKLYN Slice Club Mix)
03-21-2021 to 03-27-2021
Dua Lipa - That Kind of Woman (CJ aka BKLYN Slice Club Mix)
Littgloss ft. Bathesba - Might Be (CJ aka BKLYN Slice Club Mix)
Syence ft. Ruuth - A Little Bit Bored (CJ aka BKLYN Slice Club Mix)
03-14-2021 to 03-20-2021
Ava Max - My Head & My Heart (CJ aka BKLYN Slice Club Mix)
03-07-2021 to 03-13-2021
Sia & David Guetta - Floating Through Space (CJ aka BKLYN Slice Club Mix)
02-21-2021 to 02-27-2021
Route 94 f. L Devine - Sad Songs (CJ aka BKLYN Slice Club Mix)
02-14-2021 to 02-20-2021
Charlotte Cardin - Daddy (CJ aka BKLYN Slice Club Mix)
2-07-2021 to 02-13-2021
Bruno Mars - Finesse 2021 (CJ aka BKLYN Slice Club Mix)
Cathy Dennis - Just Another Dream 2021 (CJ aka BKLYN Slice Club Mix)
1-25-2021 to 01-31-2021
French Original - History (CJ aka BKLYN Slice Club Mix)
11-29-2020 to 02-05-2020
Hallucinate - Dua Lipa (CJ aka BKLYN Slice Club Mix)
10-04-2020 to 10-10-2020
Kylie Minogue - Say Something (CJ aka BKLYN Slice Club Mix)
09-27-2020 to 10-3-2020
Elle Fanning - Dancing On My Own (CJ aka BKLYN Slice Club Mix)
Lucas & Steve f. Brandy - I Could Be Wrong 2020 (CJ aka BKLYN Slice Club Mix)
Olivia Holt - Generous 2020 (CJ aka BKLYN Slice Club Mix)
Topic & A7S f. Lil Baby - Why Do You Lie To Me (CJ aka BKLYN Slice Club Mix)
Taylor Swift - You Need To Calm Down (CJ aka BKLYN Slice Club Mix)
09-20-2020 to 09-26-2020
Mabel - Boyfriend (CJ aka BKLYN Slice Club Mix)
Jason Derulo - Take You Dancing (CJ aka BKLYN Slice Club Mix)
Bebe Rexha - Last Hurrah (CJ aka BKLYN Slice Club Mix)
Lady GaGa - Free Woman (CJ aka BKLYN Slice Club Mix)
Sheppard - Catalina (CJ aka BKLYN Slice Club Mix)
09-13-2020 to 09-19-2020
Selena Gomez - Souvenir (CJ aka BKLYN Slice Club Mix)
Lindsay Lohan - Back To Me (CJ aka BKLYN Slice Club Mix)
Charli XCX - Focus (CJ aka BKLYN Slice Club Mix)
08-23-2020 to 08-29-2020
Toni Braxton - Dance (CJ aka BKLYN Slice Club Mix)
05-17-2020 to 05-23-2020
Kim Petras - Malibu (CJ aka BKLYN Slice Club Mix)
REMIX REVIEWS
"Really cool flip, never expected to hear this vocal in a progressive track like this - very creative and unique overall" - DJ Tony Stark on Charli XCX - Boom Clap (CJ aka BKLYN Slice Club Mix)
"SIMPLY SMOKIN' HOT!!!" - DJBHRYANT on XIE - Fancy (CJ aka BKLYN Slice Club Mix)
"Nice, will play this one at Limonada and The Garden Miami Beach." - Deibys Marquez on Dua Lipa - Hallucinate (CJ aka BKLYN Slice Club Mix)
"Great Beat and Driving Groove! An awesome production!" - DJ CarlsBad on P!nk - What About Us (CJ aka BKLYN Slice Club Mix)
"Love the production. Top of the charts!!!" - DJ Josee on salem ilese - Mad At Disney (CJ aka BKLYN Slice Club Mix)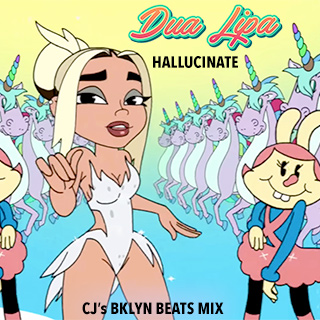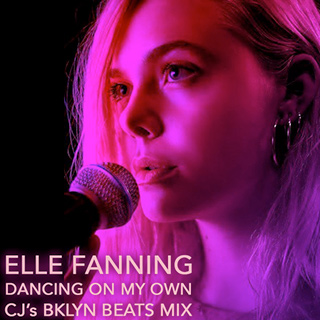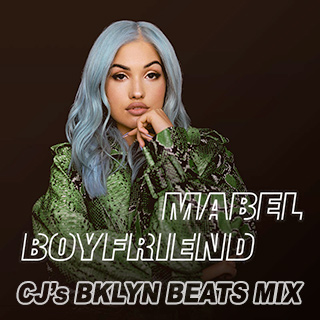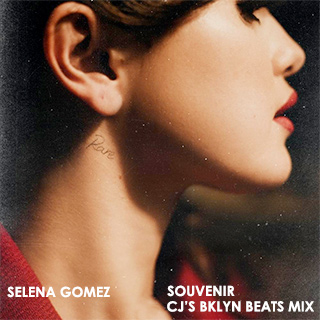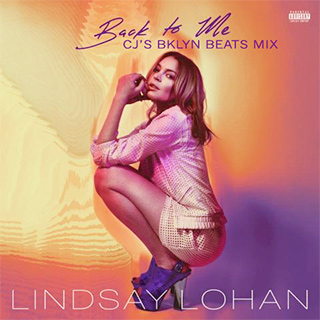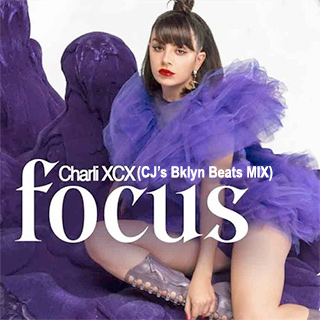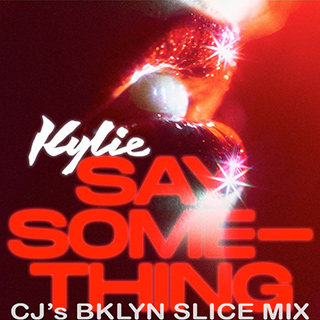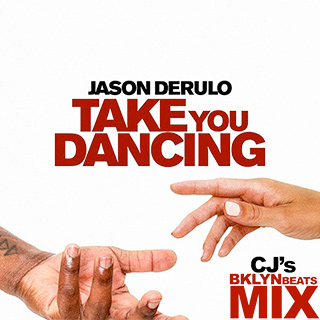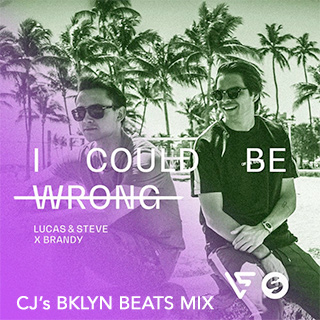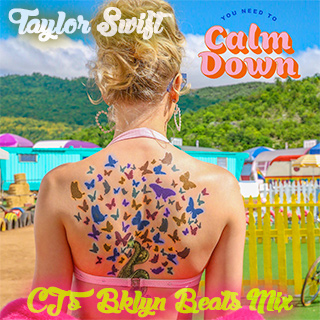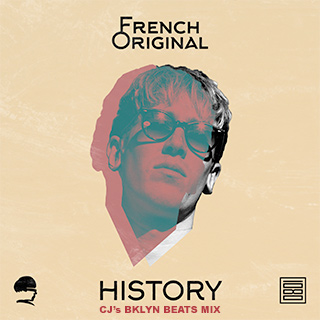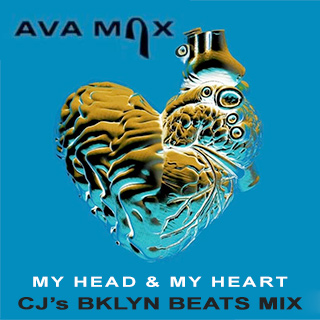 Tove Lo - She Knows
listen